76
« on: August 19, 2019, 11:37:15 PM »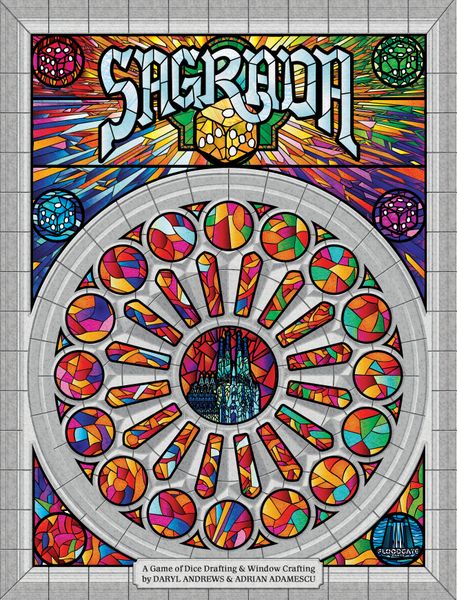 Sagrada Tournament
WHEN:
Saturday September 21, 2019
WHERE:
Prairie Game eXpo
START TIME:
2:30 PM
DURATION:
120 minutes
MAXIMUM PLAYERS:
16
There are 2 rounds to the tournament. They consist of:
- 1 Preliminary Round (4 tables of 4 people)
- 1 Championship Round (1 table of 4 people)
Tournament Format
The
Preliminary Round
will consist of 4 boards with 4 players. Players will play 1 game. The winner of each game will qualify for the Championship Round. If the tournament does not have 4 tables, the winner of each game will qualify, plus the highest scoring player will move to the Championship Round as needed.
PRIZES:
Tournament winner receives a PGX prize mug
Time limit: No game will go longer than 60 minutes. Final determination will be based on number of victory points total among games played in a round.
If we do not make our 16 player roster we will make amendments on the fly.
Draft dice and use the tools-of-the-trade in Sagrada to carefully construct your stained glass window masterpiece.

In more detail, each player builds a stained glass window by building up a grid of dice on their player board. Each board has some restrictions on which color or shade (value) of die can be placed there. Dice of the same shade or color may never be placed next to each other. Dice are drafted in player order, with the start player rotating each round, snaking back around after the last player drafts two dice. Scoring is variable per game based on achieving various patterns and varieties of placement...as well as bonus points for dark shades of a particular hidden goal color.

Special tools can be used to help you break the rules by spending skill tokens; once a tool is used, it then requires more skill tokens for the next player to use them.

The highest scoring window artisan wins!