1
« on: August 19, 2019, 11:45:51 PM »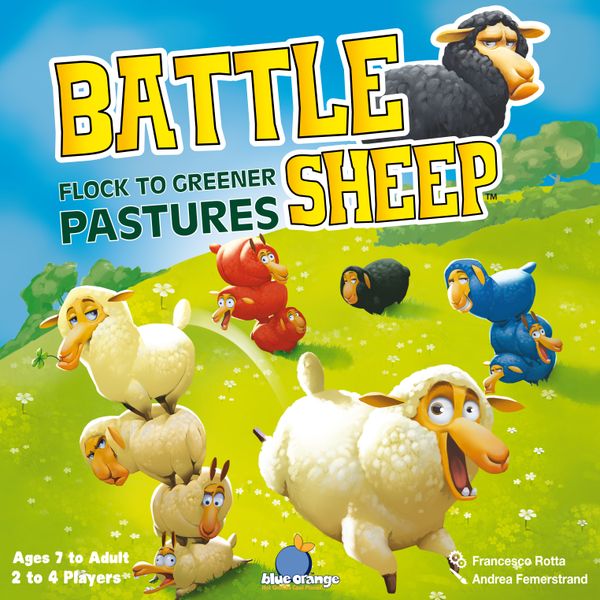 Battle Sheep Tournament
WHEN:
Saturday September 21, 2019
WHERE:
Prairie Game eXpo
START TIME:
12:00 PM
DURATION:
90-120 minutes
MAXIMUM PLAYERS:
16
There are 2 rounds to the tournament. They consist of:
- 1 Preliminary Round (4 tables of 4 people)
- 1 Championship Round (1 table of 4 people)
Tournament Format
We are still working on the format of this tournament.
PRIZES:
Tournament winner receives a PGX prize mug
Time limit: No round will go longer than 60 minutes. Final determination will be based on number of victory points total among games played in a round.
If we do not make our 16 player roster we will make amendments on the fly.
In Battle Sheep (first released as Splits), players start the game by constructing the board from identical four-hex tiles, then each player places his/her tall stack of discs on one of the border hexes. Players take turns removing some number of discs from the top of one of their stacks, moving that new stack of discs as far away as it can go in a straight line. Players must leave at least one disc behind when moving, so the board gradually fills up and movement opportunities become more and more scarce. The player occupying the most spaces at the end of the game wins!
http://youtu.be/fTPmQQMj87E
CLICK HERE TO SIGN UP FOR TOURNAMENT