1
« on: January 15, 2020, 02:06:38 PM »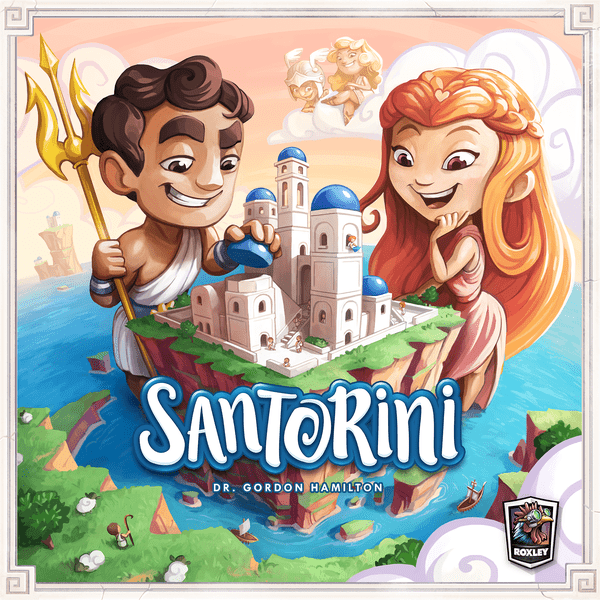 Santorini Tournament
WHEN:
Sunday January 19, 2020
WHERE:
Prairie Game eXpo
START TIME:
2:30 PM
DURATION:
120 minutes
MAXIMUM PLAYERS:
16
There are 3 rounds to the tournament. They consist of:
- 1 Preliminary Round (4 tables of 4 people)
- 1 Semi-Final Round (2 tables of 4 people)
- 1 Championship Round (1 table of 4 people)
Tournament Format
The
Preliminary Round
will consist of 4 boards with 4 players. Players will play best of 3 games. The winner of the games will qualify for the Semi-Final Round. In the Semi-Final Round, there will be 2 boards with 4 players. The team winners of only one game will move to the Championship Round. The two final teams will play one game, winners take all.
If the tournament does not have 4 tables (8 teams), we will only play 2 tables (4 teams). The winners of each table will play best of 3 games at the Championship Round.
PRIZES:
Tournament winners receives a PGX prize mug
Time limit: The first round will go no longer than 60 minutes. The Semi-Final & Championship Round will go no longer then 30 minutes.
Other notes:
-Players will be randomly seated.
-Teams of 2 will be randomly selected
-Players will receive a random god card for each game. We will only be playing gods #1-8.
Santorini is an accessible strategy game, simple enough for an elementary school classroom while aiming to provide gameplay depth and content for hardcore gamers to explore, The rules are simple. Each turn consists of 2 steps:

1. Move - move one of your builders into a neighboring space. You may move your Builder Pawn on the same level, step-up one level, or step down any number of levels.

2. Build - Then construct a building level adjacent to the builder you moved. When building on top of the third level, place a dome instead, removing that space from play.

Winning the game - If either of your builders reaches the third level, you win.

Variable player powers - Santorini features variable player powers layered over an otherwise abstract game, with 40 thematic god and hero powers that fundamentally change the way the game is played.
https://youtu.be/H7oRu8QuEMc
CLICK HERE TO SIGN UP FOR TOURNAMENT